An end-to-end digital agency driven by human-centered experiences
Hacking businesses to improve people's lives through digital experiences!
Hacking means finding an extraordinary solution to a problem. It is the word that, for us, best represents our attitude toward challenges.
Today, people embrace companies with customer experiences that best meet their needs.
Innovagency hacks companies by designing these best-in-class experiences.
We do this by combining creativity, technology, strategy and data into a single solution, creating unified brand experiences that change industries and foster meaningful user relationships.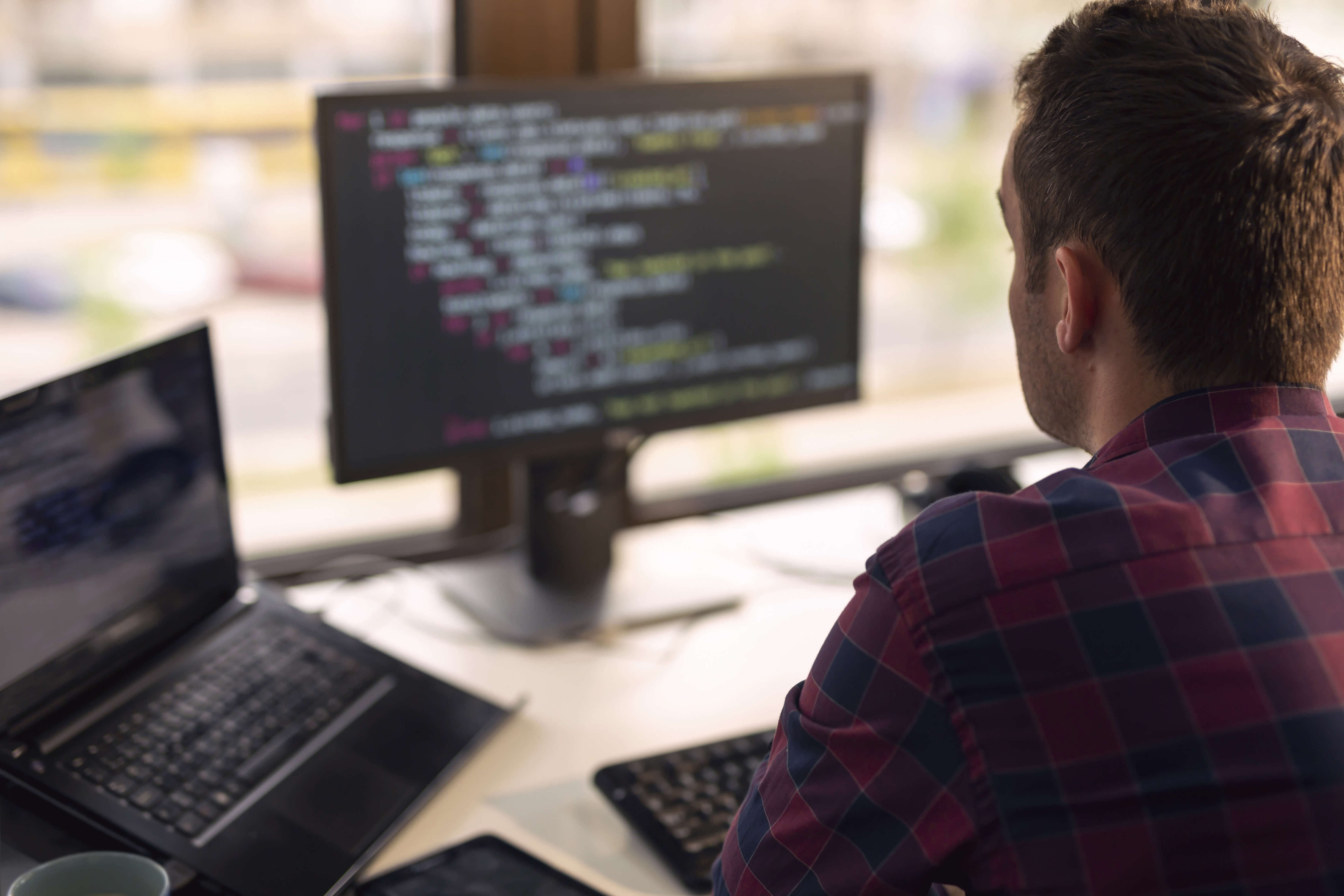 A connected and intelligent world for meaningful lives
Our mission is to collaborate with ambitious companies looking to improve the world through digital experiences.
We believe connecting the dots between technology, creativity, and business strategy is key to solving complex problems and fostering human connections.
We are a team of unique individuals bound by our beliefs, strengthened by a pursuit of mastery, and propelled into the future with agility.
Putting technology at people's service
We use our technical knowledge to make a real impact on people's lives—every one of us. Digital is the tool we use to leverage. A means to an end. The solutions we ideate, design, and develop are co-created with our clients to make a difference and to improve the day-to-day life of these people and companies.
We don't change paradigms; we create paradigms
The first challenges must come from within. We use creativity and the will to try what no one has tried before; to challenge our clients. And us, too. Improving lives is an ambitious purpose. We will not achieve it without promoting change, without new ideas, without creativity, without questioning the status quo, and without challenging pre-established conventions.
We make diversity much more than a slogan...
It's a key ingredient. We are a combination of lives and influences. And we combine distinct opinions, backgrounds, and points of view, from strategist to creative, architect to programmer, veteran to intern, client to innovators. We're all different, and that's a good thing.
...than a strategy and than a method.
We build with boldness but with purpose. We create useful and relevant solutions designed to transform problems into solutions creatively. In an ecosystem as vast as the digital one, anticipation is a priority, and agility is survival. We digitalize the present to revolutionize the future.
Re-using good ideas
At Innovagency, we do not hide recipes or secrets. We share tools and methodologies, both in Portugal and abroad. We believe work is solved in teams, with clients, consumers, and competitors. From a single piece, we make different constructions.
We want to have an impact on people's lives and be able to measure that impact
User research, customer feedback, analytics, social listening, satisfaction, user feedback etc.
Before implementing any kind of plan, we ask, we research, we listen, we see.
We improve the lives of others with our solutions, and we improve our solutions with each other's help.
Innovagency has been present on the market for more than 25 years, strengthening relationships with clients and partners and changing the world through digital experiences
We are part of
Le Groupe La Poste
With its multi-activity strategy, La Poste is transforming in line with its historical values. These drivers include local solutions, a bond of trust and regional networks. Le Groupe La Poste operates both in France and abroad.
As it looks to evolve and transform, Le Groupe La Poste has opted for a multi-activity business model with mail, banking, parcels, a network of retail outlets, digital tools and more. All are guided by a single objective: to make Le Groupe La Poste the leading provider of local services for everyone, everywhere, everyday.
Visit Le Groupe La Poste