INNOVAGENCY ROLES
Strategy, UX/UI Design
TECHNOLOGIES & TOOLS
Innovagency created a new disruptive and innovative UX concept for Novo Banco's app based on the most highly personalized navigation experience.

This concept was centered on an intelligent app capable of adapting the experience to each user's interests and preferences, from the different types of data visualization to varying levels of information and communication. It is a truly personal banking assistant in the customer's pocket.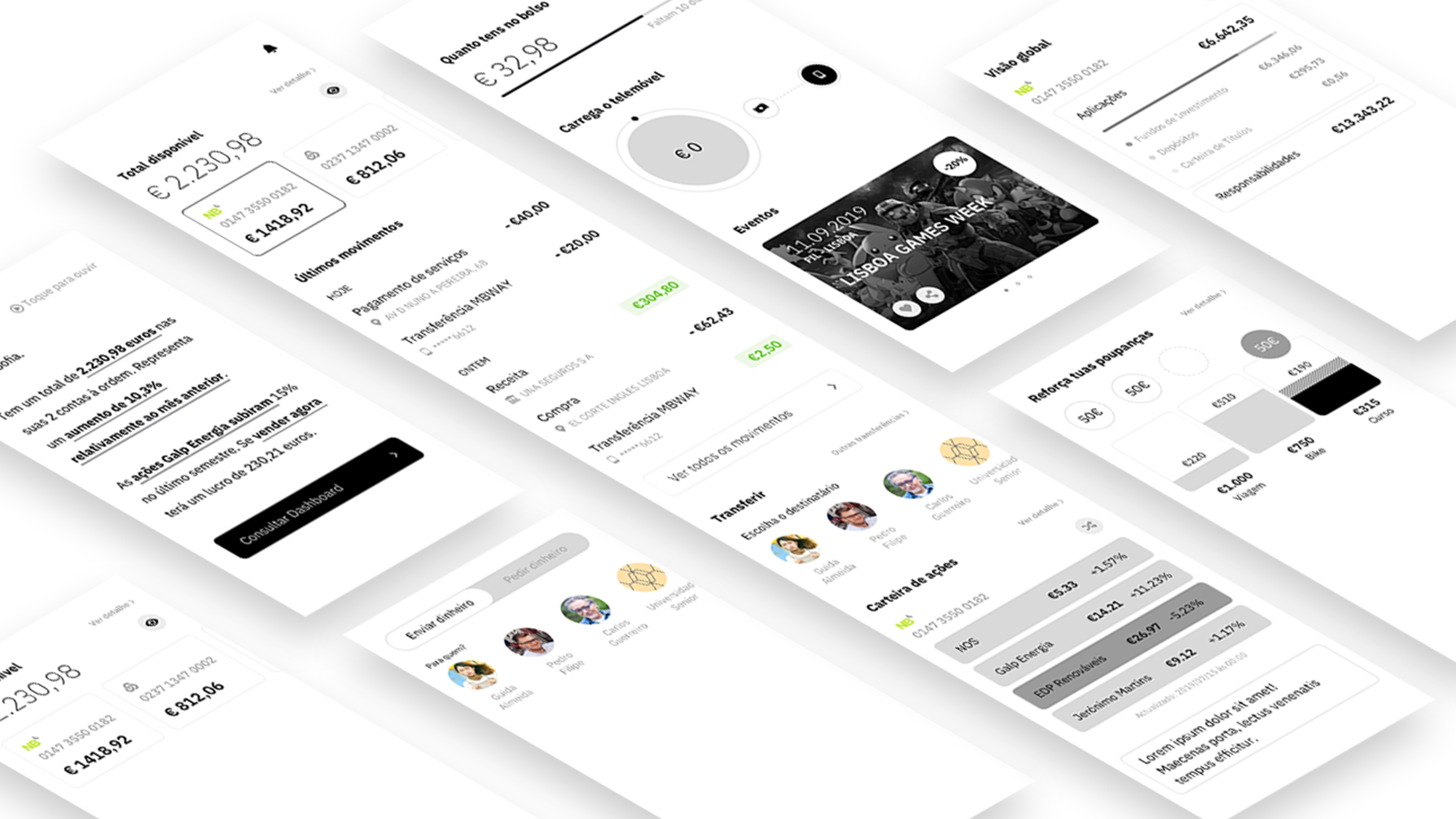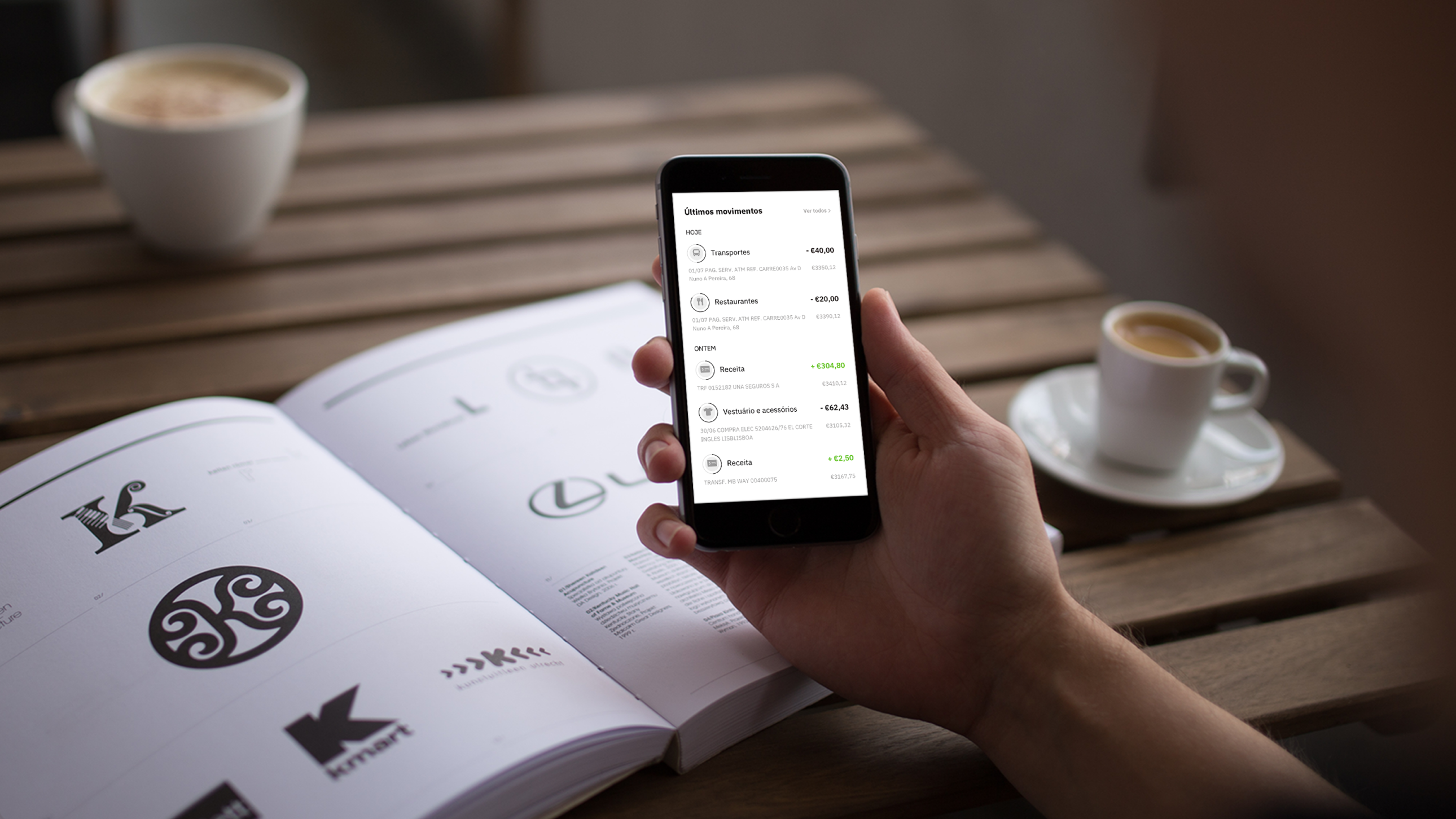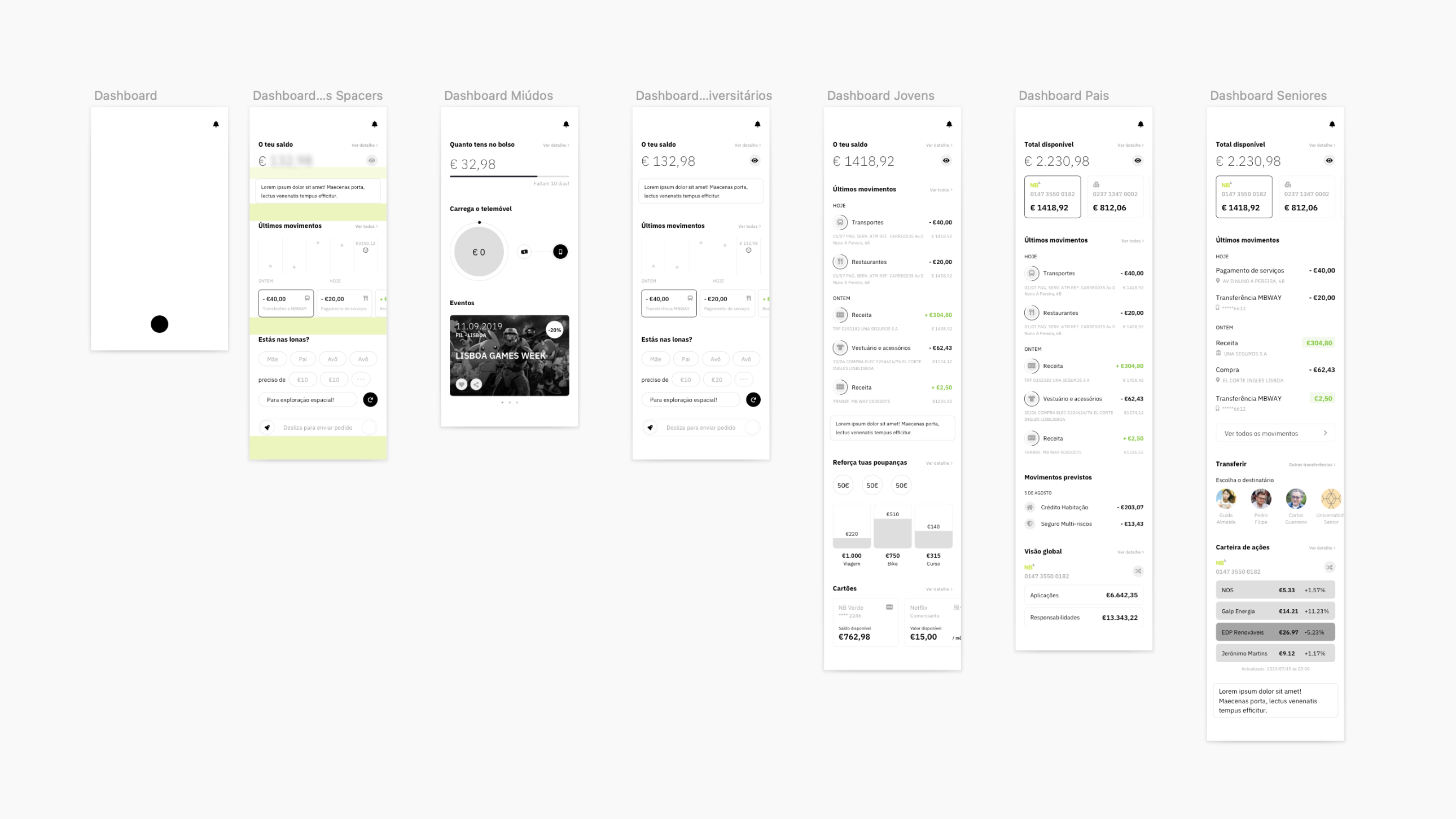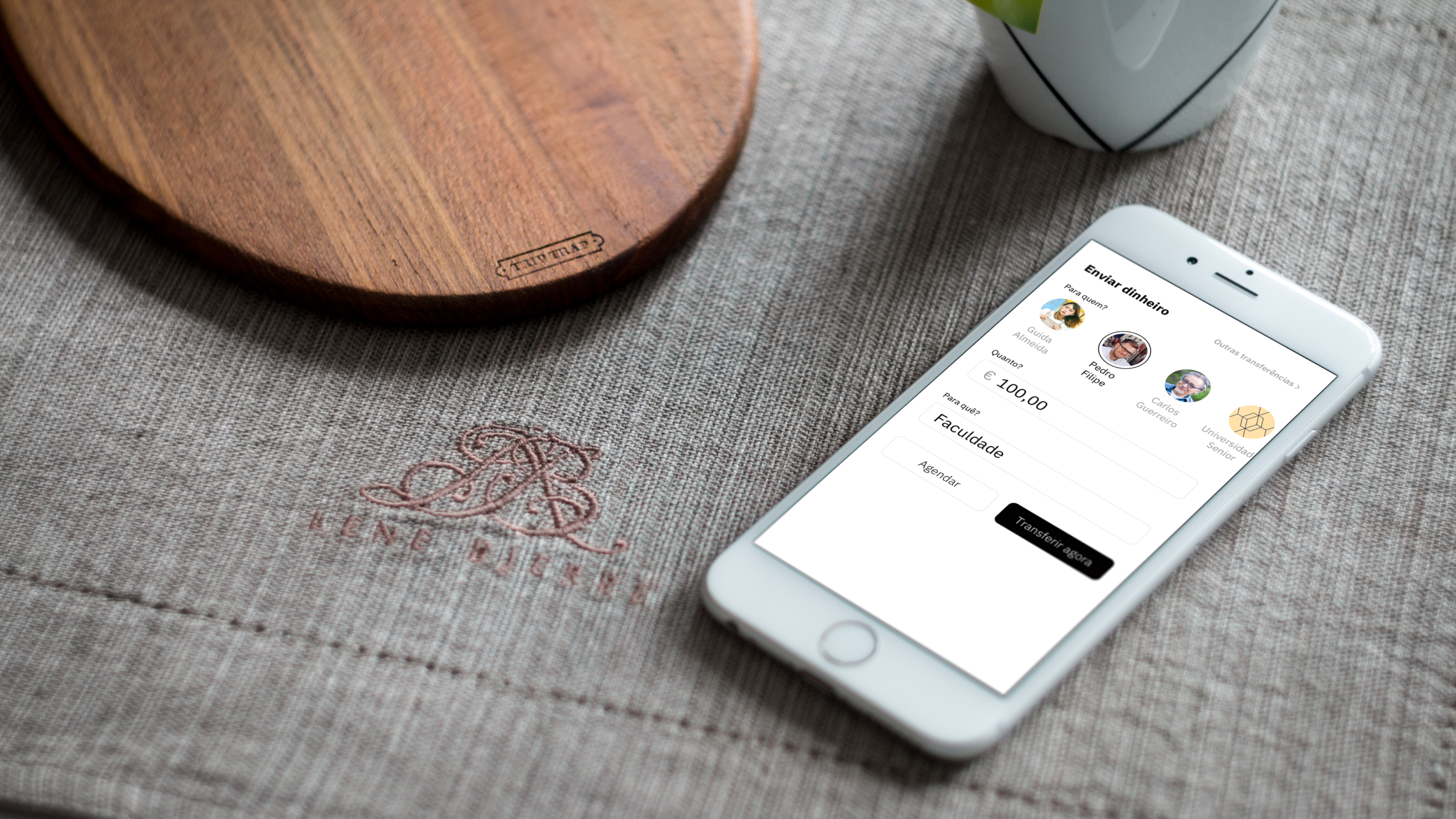 A disruptive solution, driven through a process of design thinking
In this project, Innovagency designed an APP as a digital personal assistant, simulating a highly personalized experience in every interaction, functionality, and information visualization, assigning distinct levels of priority to the bank's offers to match the customers' interests and needs. Always offering what is relevant to the customer, allied with artificial intelligence to learn the different customers' journeys and their daily use of the app in a continually evolving state.

Innovagency followed design thinking and data-driven analysis methods. The process involved analyzing information on the Novo Banco customers' profiles, understanding their main motivations and barriers, building personas, interviewing real customers, and unraveling user behavior insights. Knowing the users was key to the concept's success and the outcome since it allowed us to find the solution assumptions for navigation and the overall experience of the APP.

Later, an intensive UX design phase was applied involving creating wireframes for each APP screen with diverse components and variations according to the inherent customization rules. Another required output was the recommendations guidelines for the UI design and implementation phases that followed.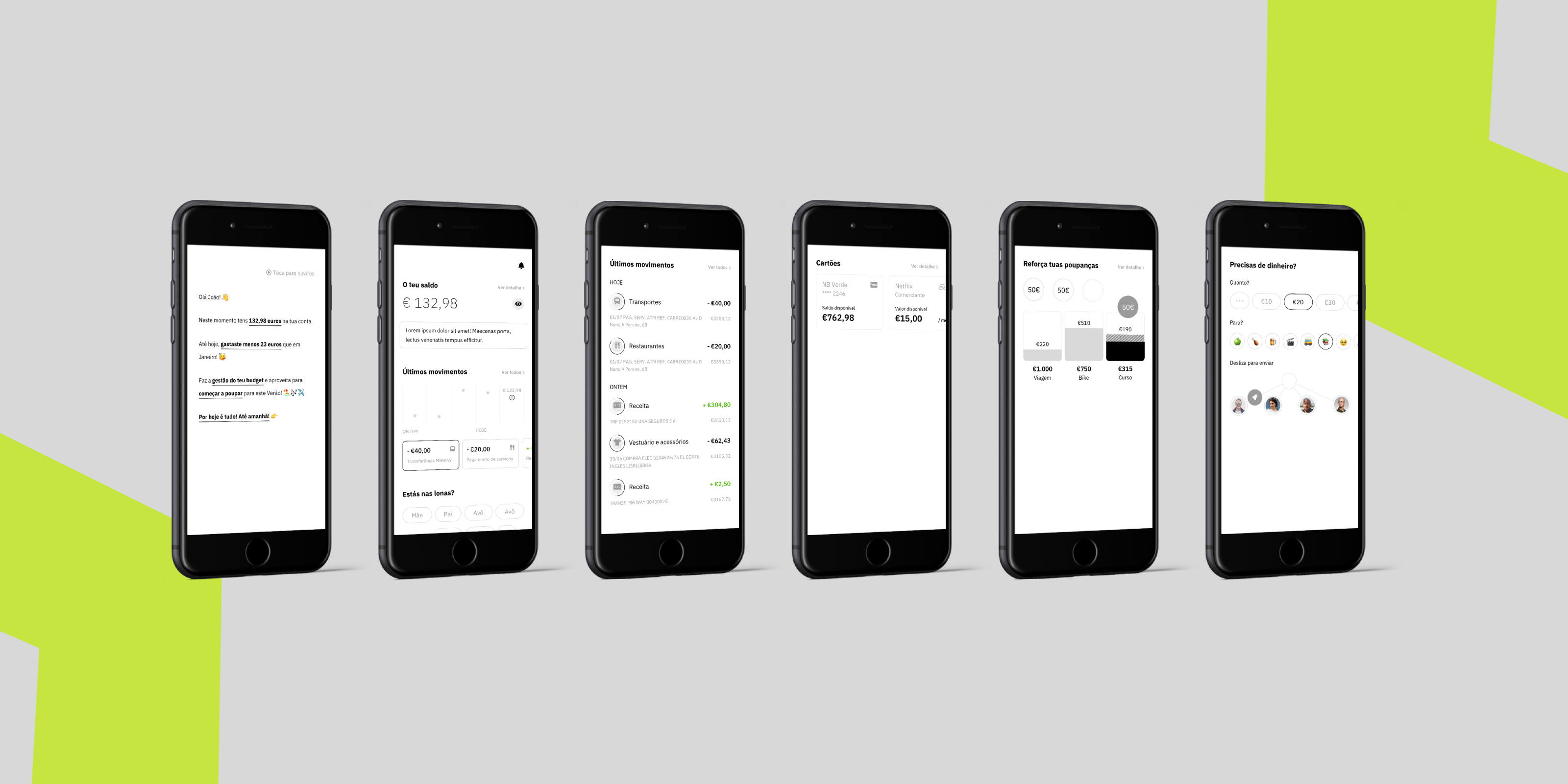 Offer a personalized and more relevant user experience as a critical customer satisfaction factor
The significance of having a remarkable experience became clear. The Novo Banco app disrupts traditional banking offers, setting a unique mobile product where each login means customized navigation for each user, taking personalization and intelligence to the limit.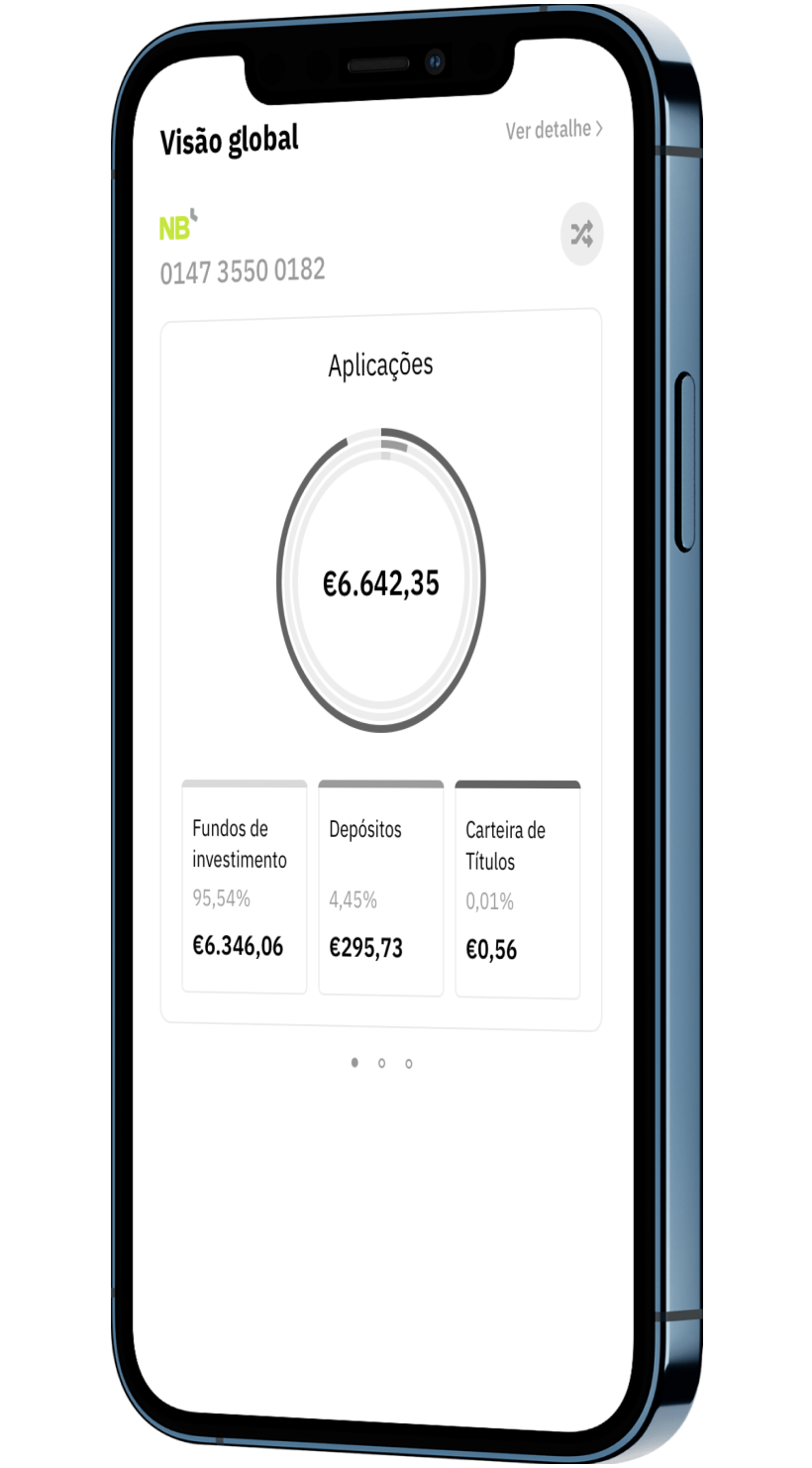 Distinct components with many variations
12
One unique experience for each of the
400k users